When planning outdoor children photography, the 135mm fixed-focus lens is often one of the most popular choices. Many friends will compare it with the 85mm fixed-focus lens and choose the best among them to meet their shooting needs.
The author summarizes the following 6 kinds of experience, to see if the advantages of the 135mm fixed-focus lens.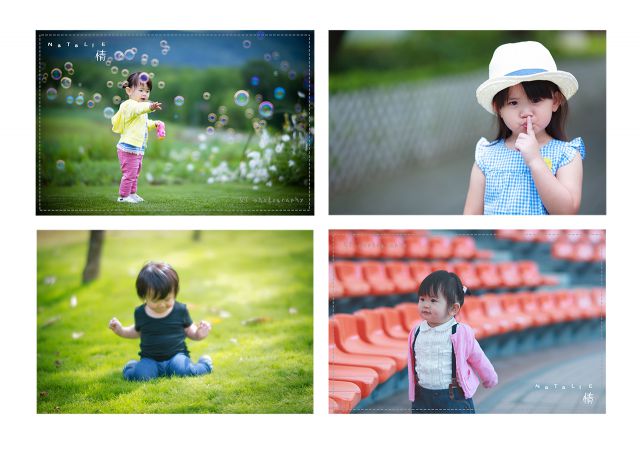 1) Better Perspective
The perspective of 135mm is better than that of 85mm and can be more compressed than an 85mm. It is easy to put the back view into the framing range. Outdoor shooting is easier to create a strong visual effect.

Canon 5DMarkIII, 135L, F2.0, 1/250, ISO 100
2) Better Atmosphere
Children are 2-3 years old when they realize that you are filming, they will deliberately perform weird behaviors to avoid you. Parents will have a harder time shooting. Try to keep a certain distance from the children and capture nature when capturing the fun. Many expressions are connected in series, recording the people and events at that time. When you look closely in the future, it is easy to evoke the unforgettable memories of the time by the scene.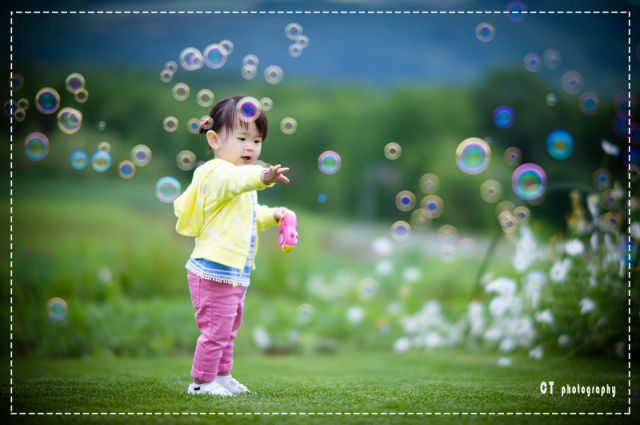 D3s, Nikkor 135D, 135mm, F2.0, 1/1250s, ISO 100
3) More compact
If we focus on the 135mm focal length for comparison, the 70-200mm F4.0 / F2.8 in the zoom lens also has the 135mm focal length, and their weights are:
1) 70-200mm F4.0L IS USM (760g) &
2) 70-200mm F2.8L IS II USM (1490g)
-135L vs 70-200mm F4L IS zoom lens, although only 10g lighter, but the F2.0 large aperture of 135L is two steps larger than F4.0 (F2.0> F4.0)
-135L vs 70-200mm Compared to the F2.8L IS zoom lens, the weight difference is up to 740g, which is about half the weight, but the aperture of 135L is also one level larger (F2.0> F2.8)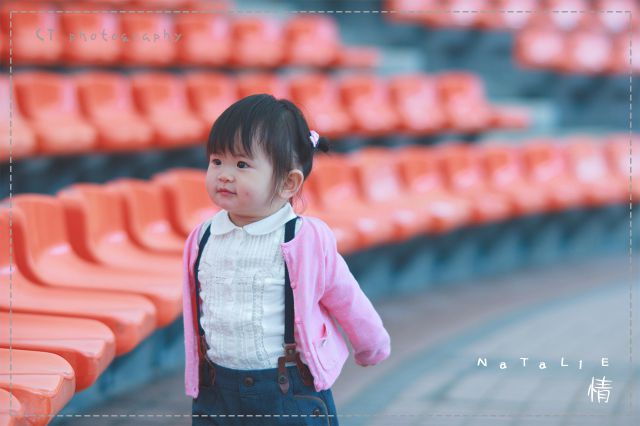 D3s, Nikkor 135D, 135mm, F3.2, 1/400s, ISO 400
Weight vs Aperture
[table class="table-striped table-bordered" colalign="center"]
"鏡頭", "最大光圈", "重量"
EF 135mm F/2L USM,F2.0,740g
EF 70-200mm F/2.8L IS II USM,F2.8,1490g
EF 70-200mm F/4L IS USM,F4,750g
[/table]
4) Better Bokeh
If the comparison is focused on the bokeh performance of 135mm in 70-200mm F2.8, the 135mm fixed-focus lens of F2.0, although the aperture is only one level different (F2.0 vs F2.8), the bokeh performance is not as low as the first level. I can't tell the difference by speaking alone. As the pictures show the truth, the reader knows everything after reading it.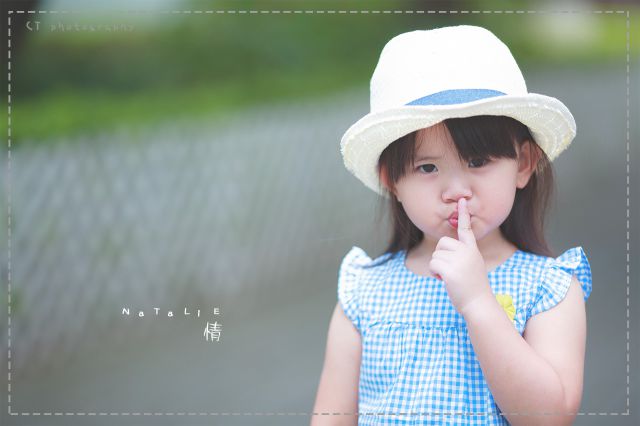 Canon 5DMarkIII, 135L, F2.0, 1/1000, ISO 200
5) More Defocus Control
Nikon's 135mm fixed-focus lens has more soft-focus effects (Defocus Image Control) than 135mm lenses produced by other brands. It does not require post-production to achieve the soft anxiety lens effect, which enriches the photography creative methods.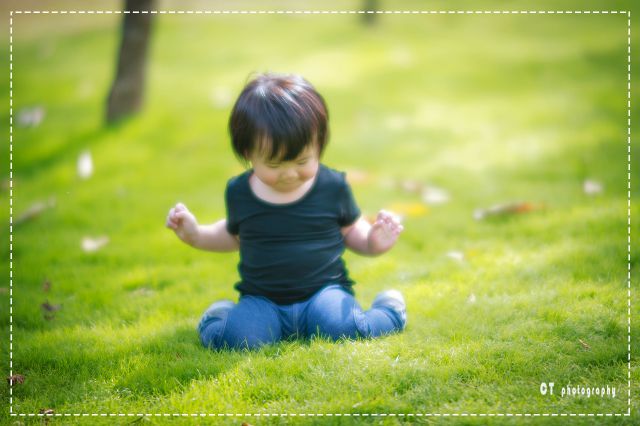 D3s, Nikkor 135D, 135mm, F2.0, 1/500s, ISO 100, Defocus Rear F4
Soft focus control demonstration A photo is difficult to describe. Please refer to the different defocus settings and their effects below.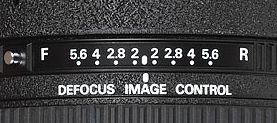 Adjust Front Side:
Shoot at the same F2.0 aperture, set F2.8, F4, and F5.6 in the front side of the soft focus, and pay attention to the bokeh changes, especially with Defocus set at F5.6. obvious.
Adjust Rear Side:
Shoot at the same F2.0 aperture, set F2.8, F4, and F5.6 in the Rear side of the soft-focus, pay attention to the subject change, the subject seems to have a soft-focus filter effect, Especially when Defocus is set at F5.6.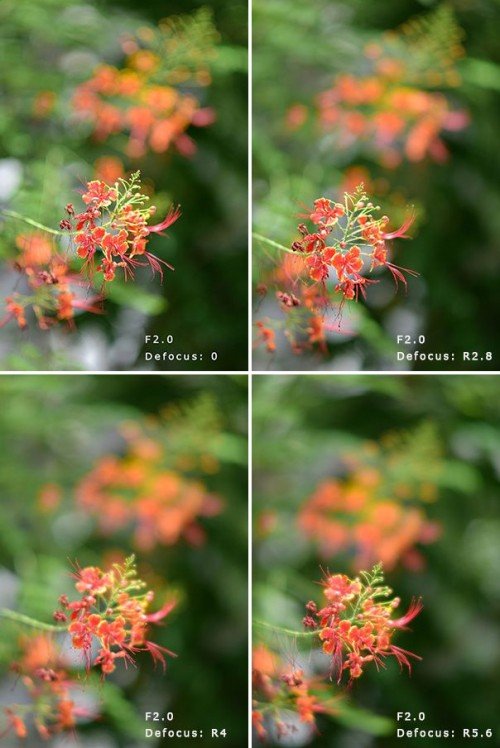 6) Higher Cost Performance (High C/P)
A new version of the F1.4/F1.2 85mm lens costs about $2,000, a 70-200mm F2.8 IS / VR zoom lens is between $2,000, and a 135mm F2.0 fixed-focus lens only costs a minimum at $1,000, it combines high-resolution advantages such as high resolution, lightness, and beautiful bokeh. For those who love photography, the 135mm prime lens must be an indispensable good lens.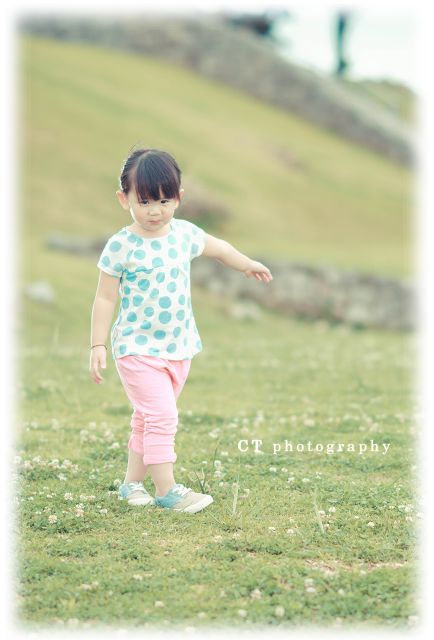 D4s, Nikkor 135D, 135mm, F3.2, 1/800s, ISO 100
Be Careful
If you have requirements for photography, you must strive for perfection in the selection and use of the lens, making use of the highest resolution of the lens and beautiful bokeh to match your composition creation. To give a balanced solution in terms of picture quality and mobility, to make wise choices, is a psychological barrier that many friends have difficulty in deciding. Based on my usage habits, the most commonly used lens is 35/50/85mm, but whenever I want to go outdoors When shooting, I will put the 135mm fixed focus lens in my bag for the first time, and then choose another lens to assist shooting choice of 135mm fixed focus lens (full-frame). Different brands have their own high-quality 135mm fixed focus lens. The following three popular 135mm lenses have different advantages.
Canon EF 135mm F2.0L USM




(High C / P, Lightweight)

Nikon AF DC-Nikkor 135mm f / 2D




(high quality, Defocus control)

Sony SAL 135F18Z Carl Zeiss Sonnar T * 135mm f / 1.8 ZA




(with F1.8 large aperture, Carl Zeiss blessing)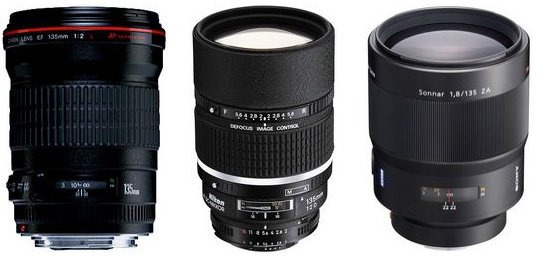 Thank you for reading!
FB: https://www.facebook.com/CTphotographySharing