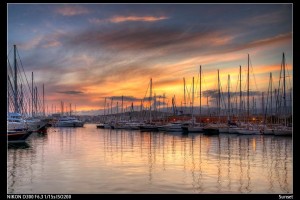 Many times we want to add special borders, EXIF ​​data, or signature files to the photos. Is there any software that can make these frames? Now let me introduce a useful and interesting software called-nEO iMAGING Light Magic!
Download Software
Let's download the free software of light and shadow magic hands first:
After clicking the .exe installation, you can also decompress the material package and directly copy it to the installation folder.
Add a Simple Black Border
Step 1: Open the image
Step 2: Click the drop-down menu next to "Border" and select "Easy Border"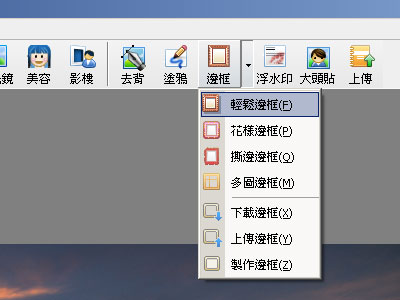 Step 3: Select the border you want to apply, you can click "Border Text Settings" to enter the text and settings you want to display.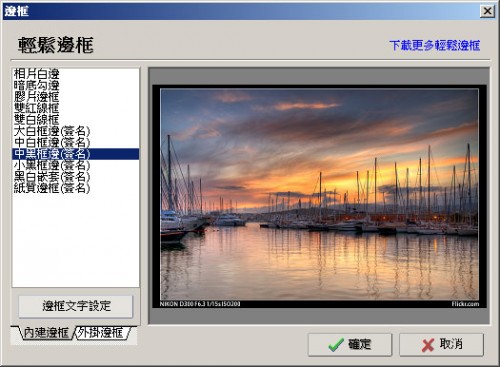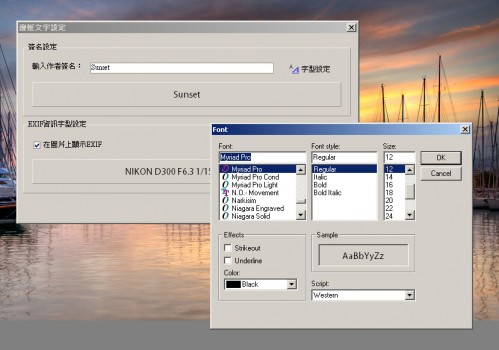 Step 4: Press OK to apply the frame. The finished product is as follows.
Pattern Border
Repeat above to step 3, select "Pattern Border"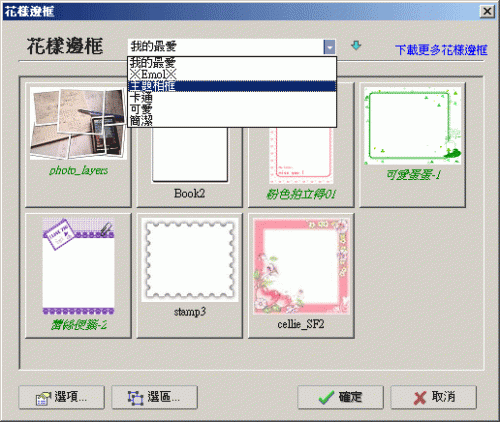 Step 4: Select the frame type and frame style from the drop-down menu and apply it.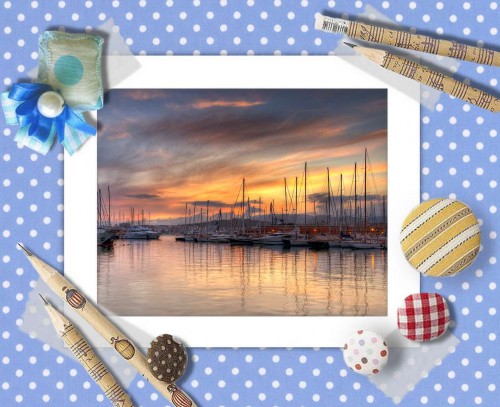 You can Easily Add Watermark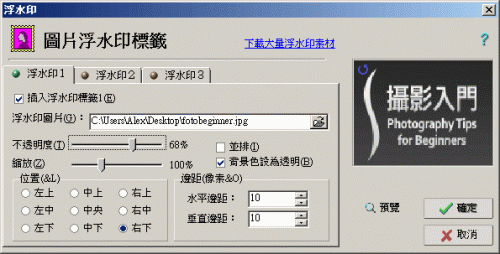 After opening the file, click the watermark on the menu, and then select the .jpg or .gif picture to apply the watermark. You can also select the transparency and position!
Bulk Photo Processing
If you have a large number of photos and want to apply the above effects, you can click [File]> [Batch Processing]
First, add photos to [photo list], you can add an entire catalog
Add [+] or remove [-] action options in [Automatic Processing], you can click the action button on the right to make settings.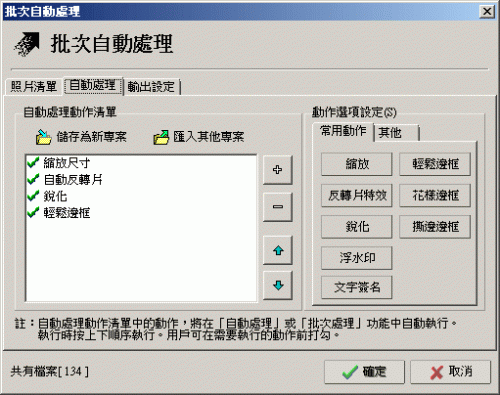 When you are ready, you can go to the [Output Settings] page and make the settings according to the instructions. The output file format mainly uses JPEG. You can also control the compression ratio in the JPEG option. After finishing, press OK to start the process!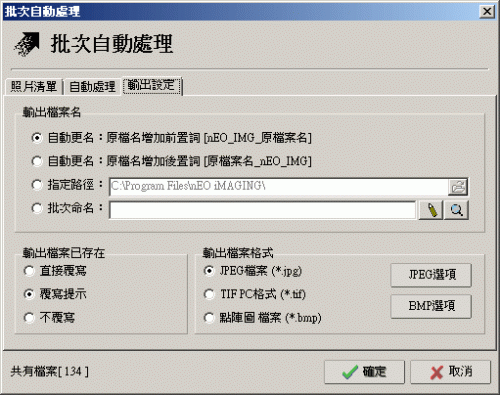 Postscript
NEO iMAGAING also has many interesting functions such as beauty, adding LOMO special effects, soft focus, etc. For details, you can check it on the official website.